You are here
Board of Directors

Mr. Fadhel AlAli
Chairman of the Board of Directors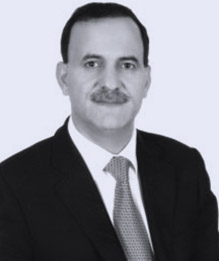 Mr. Majed Odeh
Member of the Board of Directors
Experience
Group CFO / Royal Group / September 2008
Director / PwC / September 1990 - August 2008 (18 years)
Certifications
Certified Public Accountant (CPA)
Education
Southwest Missouri State University
Master of Business Administration (M.B.A.), Accounting and Finance
1985 – 1990

Murshed Abdo Murshed AlRedaini
Member of the Board of Directors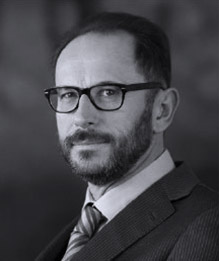 Mr. Dejan Nikolic
Member of the Board of Directors
Dejan is a Founding Partner of Karanović & Nikolić with over 20 years of professional experience. He has practiced in all areas of Corporate and Commercial law advising many foreign entities, including electric energy producers and traders, multi-national manufacturers and trading companies, banks, telecommunications companies, local commercial entities and local governments. Dejan has advised both private and public stakeholders on matters including legal due diligence, drafting transaction documents and communication with authorities and regulators.
Memberships
Belgrade Bar Association
International Bar Association (IBA)
Education
University of Belgrade, Faculty of Law (1992), Specialism in International Commercial Agreements
University of Belgrade, Faculty of Law (1990), LL.B.
Career
Karanović & Nikolić (1995 – Present)
Rodoljub Šabic Law Office (1992 – 1995)
Federal Secretariat of Jurisprudence, Yugoslavia (1990 - 1992)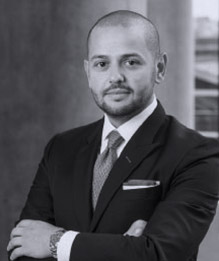 Mr. Mustafa Kheriba
Member of the Board of Directors
Mustafa Kheriba is the Group Chief Operating Officer of Abu Dhabi Financial Group, and Executive Director of Integrated Alternative Finance, Abu Dhabi Capital Management Ltd, Integrated Securities, Spadille Ltd, Northacre Plc, Reem Finance, and Injaz Eastern European Property Development Company. Mustafa also serves as the Member of the Board and Managing Director of Gulf Finance Company.
From driving performance measures to overseeing all deals and transactions, Mustafa is responsible for the overall operations of ADFG and its subsidiaries as well as portfolio companies. Under his guidance, the Group has completed more than 50 deals and rapidly expanded to become an award winning investment and financial services platform with numerous ventures in various international markets.
Well-known as a leading innovator across the region's financial industry, Mustafa's expertise lies in directly managing key investments, business development and real estate. He has developed an exceptional understanding of the GCC, Eastern Europe and UK markets having worked as Vice President of Operations & Portfolio Management at Brainnox Investment Management, an in-house private equity division of a German conglomerate based in Dubai. He has also held senior posts in investment companies in the USA and Canada.
In 2015 and 2016, Mustafa was named among the top 50 MENA Fund Managers at the annual MENA Fund Performance survey. He holds a BA from the University of Toronto, and an MBA from Ohio Dominican University with Magna Cum Laude donors.