You are here
UAE companies in Serbia
9.06.2016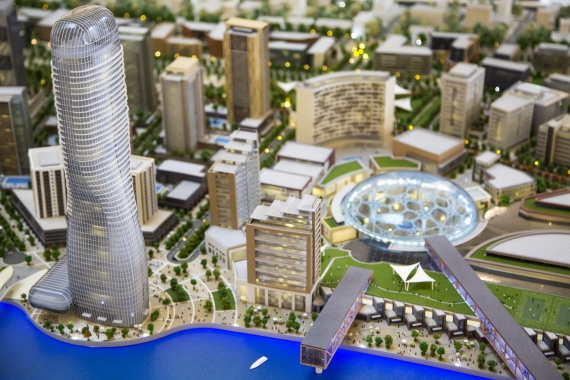 Relations between the UAE and officials in Belgrade have been established immediately after unification 1971. Continuity of economic relations between Serbia and UAE dated from 17th of February 2013. when Interstate Agreement of Cooperation has been signed. The importance of the agreement signed between the two countries is reflected in the opening of opportunities for improving economic cooperation and a series of joint economic projects which realization started a few years ago. It is rare case that economic relations are placed in front of the political as it is the case with Serbia and the United Arab Emirates.
Economic cooperation between the Republic of Serbia and the United Arab Emirates, is based on friendly basis that contributed to a number of investments, such as:
Investment of Etihad airline into JAT (Air Serbia). Agreement on the Cooperation has been signed on 1st of August 2013. by then first Deputy Prime Minister of Serbian Government Mr. Aleksandar Vucic and CEO of " ETIHAD" Mr. James Hogan. The Government of the Republic of Serbia and the Etihad airline from the United Arab Emirates signed a strategic partnership agreement on 1st August 2013 in Belgrade, which envisages Jat Airways liquidation, followed by the formation of a new airline, Air Serbia.
Investment from company Al Rawafed into Serbia agriculture. The joint venture agreement has been signed by Minister of Economy of Serbia Mr.Dusan Vujovic and CEO from Al Ravafved Mr. Mahmud Ibrahim Al Mahnud on 4th of July 2014. 
Mubadala Investment Company microchips. Memorandum of Understanding of the Government of the Republic of Serbia and Mubadala company in the field of advanced technologies was signed by the then First Deputy Prime Minister of Serbia Mr.Aleksandar Vucic and Managing Director of Mubadala Khaldoon Al Mubarak on 3th of October 2013. in Belgrade.
Investment company Al Dahra in Serbian agriculture. Joint venture in Serbian agriculture formalized with the signing of the contract from then Minister of Finance and Economy Mr. Mladjan Dinkic and CEO Al Dahra Hamad Saeed Al Shamsi on March 28th 2013. in Abu Dhabi.
Investment of Eagle Hills into mega project "Belgrade on the water".Belgrade on Water was announced at a January 18 2018. presentation in the Serbian capital, where First Deputy Prime Minister of Serbia Mr.Aleksandar Vucic was joined by Mohamed Alabbar, chairman of Dubai-based developer Emaar Properties PJSC. A new company called Eagle Hills, headed by Alabbar, will develop and finance the project, with Serbia contributing the land. The company is registered with the Abu Dhabi Chamber of Commerce as a trading company with no employees and capital of 1.5 million dirhams ($410,000). Eagle Hills plans to build 1.85 million square meters (19.9 million square feet) of residential, commercial and leisure space on 90 hectares (222 acres) of land, according to the presentation. The centerpiece will be the 210-meter (690-foot) Belgrade Tower. Being billed as one of the biggest projects in Serbia in the last two decades, Belgrade Waterfront will occupy 1.8 million square metres and will have 5,700 homes, office buildings, eight hotels with 2,200 rooms and the Balkans largest shopping mall of 140,000 square metres. Eagle Hills will have a 68 per cent share in the project while the rest will be owned by the Serbian government. The total cost of the project is $3 billion (Dh11 billion).