You are here
Spotlight on UAE
9.06.2016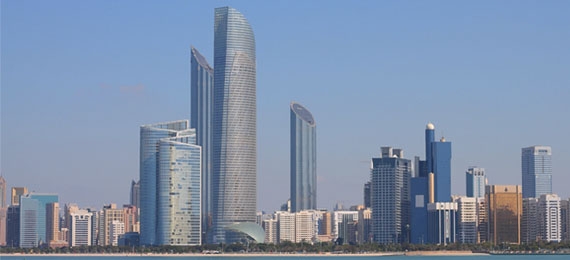 The UAE was formally established on 2nd December 1971. Six emirates: Abu Dhabi, Dubai, Sharjah, Umm Al Quwain, Fujairah and Ajman agreed to become part of the federation that was to be called the United Arab Emirates. The seventh emirate, Ras Al Khaimah, acceded to the new federation on 10th February 1972.
The UAE has one of the most open economies in the world. The UAE continues to be a strategic hub, with business-friendly free zones and a quickly growing economy. The country has experienced significant economic growth. The GDP for 2014 was $419 billion. This reflects the rich natural resources in the UAE, which has 10 percent of the total world supply of oil reserves and the world's fifth largest natural gas reserves.
As a mainstay to the economy, oil exports now account for about 30 percent of total UAE gross domestic product. In addition to being an important supplier of energy, the UAE is now becoming an increasingly relevant consumer of energy.
A number of global business indexes have recognized the advantages that the UAE brings to international business. AT Kearney ranks the UAE as one of the top 20 best places in the world for global service business. And the UAE is ranked in the top 30 on the World Economic Forum's "most-networked countries"—ahead of all other Arab nations, as well as countries like Spain, Italy, Turkey and India.
The UAE also gets positive rankings from Transparency International's corruption index, ranking in the top quarter as a least corrupt country.
United Arab Emirates are considered as unique successful unification of the entire Arab world. In December 2006,  the first democratic elections in the United Arab Emirates were held for the election of half of the members of the Federal National Council.
Emirates are among the countries that have the fastest development with the highest degree of acceleration in the move because they follow the world development in the field of technology, using an electronic system for more efficient operation and relief of living conditions for the benefit of citizens. Much has been done in the field of creating the appropriate atmosphere for foreign investment, especially infrastructure construction, service institutions, hospitality, health care institutions, modern means of communication. Plans and programs are set for raising large-scale projects of strategic importance, based on the principle of partnership between both sectors, public and private.